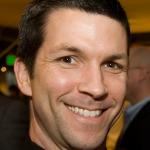 Aside from my photography, I am a professional graphic designer with more than 21 years of work experience. I am currently employed at an international MBA school as the Director of Graphic Design and photographer. In addition to my professional print design work, I've created websites that include StaffUnity.com, Duzzn.com, Subtoms.com and ToneMappers.com, which later became this site. In 2005, I won a logo design contest for the band Mudvayne.

My latest project is an HR-related team building service called StaffUnity, an automated lunch club system designed for medium to large companies. It randomly matches employees that may have never met before for lunch meetings in groups of 2-4, so they can get to know each other on a personal level. Read about StaffUnity in the Wall Street Journal.

In the past, I ran a small company called Subtomix USA, which produced and sold custom subwoofer enclosures that I developed. The product was highlighted in several magazines, seen on the show 'Trucks' on SpikeTV, and sold internationally on Subtoms.com for over 5 years.

I have been a photographer since the late 80's, and have been specializing in the HDR technique for the last couple of years. I take pride in the workflow that I continually strive to perfect. I try to avoid using mainstream HDR software, which I hope gives my photos a bit of a unique look.

On this site, I've tried to only include what I feel are my best photos. You can see much more of my work, including some non-HDR photos, on Flickr under my screenname, timaz.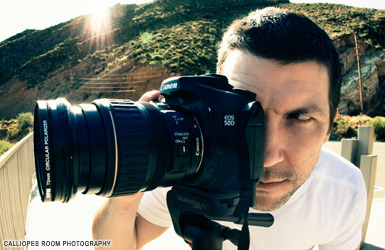 Location: Avondale, Arizona
Camera: Canon 50D
Computer: MacBook Pro
HDR Software: Photoshop & Luminance HDR (formerly Qtpfsgui)

Feel free to email me or strike up a conversation on social media:
• Flickr (timaz)
• LinkedIn
• Facebook
• Twitter

More on the web:
• Editor's Picks Photos - hdrspotting.com
• 20 HDR Photographers Worth Watching - speckyboy.com - Feb. 26, 2012
• Time Travels: Fabulous HDR Photography by Tim Clarke - cielbleumedia.com - Dec. 31, 2011
• Antique Watch Macro HDR Photo - dailyhdr.com - Mar. 2, 2011
• Incredible HDR Photographers - hdrsoftware.com - Feb. 7, 2011

Future photography goals include:
• Write/collaborate on a book about HDR workflow and technique.
• Shoot on-location for a big automotive or architectural client.
• Travel around the world shooting landscape and architectural photography.

Formerly showing at Studio No.5 in Scottsdale AZ - special thanks to Tina Celle.

Back home...